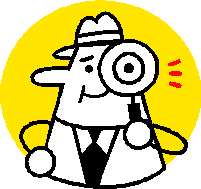 Your home is one of the most important purchases you will make in your lifetime and you should be assured of its condition before you buy. During the home inspection, the inspector will perform the following tasks:
Inspection Components
Evaluate the physical condition: the structure, construction and mechanical systems

Identify items that should be repaired or replaced.

Estimate the remaining useful life of the major systems (such as electrical, plumbing, heating, air conditioning), equipment, structure and finishes.
PIS LLC Capabilities
In addition to bringing the following capabilities to your home inspection, we will arrange for a termite and/or radon inspection upon your request.
Thorough Inspection - We systematically and honestly inspect and evaluate the home's major systems.

Comprehensive Reporting - We will provide you with an easy to read report summarizing the key issues to be addressed, accompanied by explanatory narrative and photos of your home.

Competitive Pricing - Our fees are based on the size and age of the home and we price competitively to provide you with additional value. The total cost of a home inspection includes the applicable base fee plus any additional fees and services.
2000 ft.2 homes or less – $250
Over 2000 ft.2 home and less than 3000ft 2 – $300
3000 ft.2 home and less than 4000 ftt2 – $350
Over 4000 ft2 - $400
Condo - $225
Crawl space or Basement – $50
Outside Columbia area (20 miles) - $50
Reinspection - $50
Built prior to 1970 - $75
Payment at Closing - $30
Termite Inspection - $70
Radon Testing - $130
Certified HVAC Inspection - $75
Chimney/Fireplace Inspections - $110
---